MARCH 13th BRANCH MEETING:
Mary Durfee, PhD, "Arctic Governance in a Changing World"
Arctic Governance in a Changing World
Saturday, March 13 
10 am – noon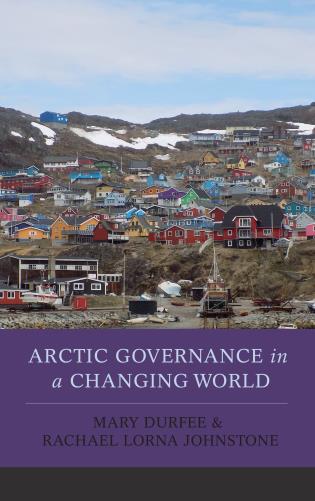 Environmental change strongly affects the Arctic, posing human security problems and opening opportunities in other respects.  The region has high levels of cooperation and has creative ways of solving problems, though the loss of US support for these methods and for cooperation with Canada in the past four years has weakened the system. Nevertheless, Indigenous peoples sit at the table with sovereign states, conflicts over territory are essentially non-existent and sovereign rights in maritime affairs are well structured through the law of the sea. This talk explores the many ways 'governance' happens in the Arctic. Mary Durfee, PhD, Professor Emerati, Michigan Tech University explores the findings from this book she co-authored with Dr. Rachael Lorna Johnstone from the University of Akureyri, Iceland.
Free and open to the public. Contact us for Zoom info.
View all 2020-2021 branch meeting dates and logistics (subject to change) here.
---
Introducing Civics Trek
The AAUW Eugene-Lane Branch and Girls' Voices Matter is pleased to invite submissions for our inaugural Civics Trek Contest (applications due March 12, 2021) …
~Advocating For an Informed and Engaged Citizenry~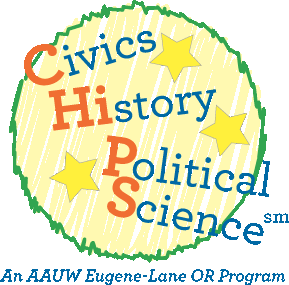 Learn about our groundbreaking CHiPS program — empowering students (especially girls) to begin shaping their own brighter tomorrow … today, by building solid foundations in Civics, HIstory and Political Science.
Historically Grounded
For more than a century, the Eugene-Lane, Oregon branch of the American Association of University Women (AAUW) has served our community, advancing advocacy, education and inspiration. We offer fellowship, networking, leadership training and lifelong friends.
Nationally Networked
Hey! Check out our FREE Work Smart Salary Negotiation Program
Work Smart is designed to help women at any stage of their careers negotiate better salaries and benefits. It's available online, takes about an hour to complete, and is FREE! To get started go to: salary.aauw.org, or click here to learn more.
Nationally, our nonpartisan, nonprofit organization has more than 150,000 members and supporters across the United States, as well as 1,000 local branches and 700 college and university partners. Since AAUW's founding in 1881, our members have examined and taken positions on the fundamental issues of the day: educational, social, economic, and political. Get involved.