Select Social Study Training & Activity Programs
Unless otherwise stated, programs are offered through Oregon's Classroom Law Project (CLP).
Research/Reports
CHiPS Brochure
Check out our CHiPS brochure.
CHiPS in the News!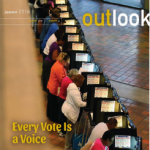 CHiPS Meeting Minutes
AAUW Eugene-Lane Branch Meeting Minutes:
CHiPS Excerpts
Questions?
Use our AAUW Eugene-Lane branch contact form to be in touch, or contact our CHiPS program coordinator Peggy Shippen directly at shippen63 [at] gmail [dot] com.